Covid in Scotland: Hundreds refused entry in vaccine passport 'chaos'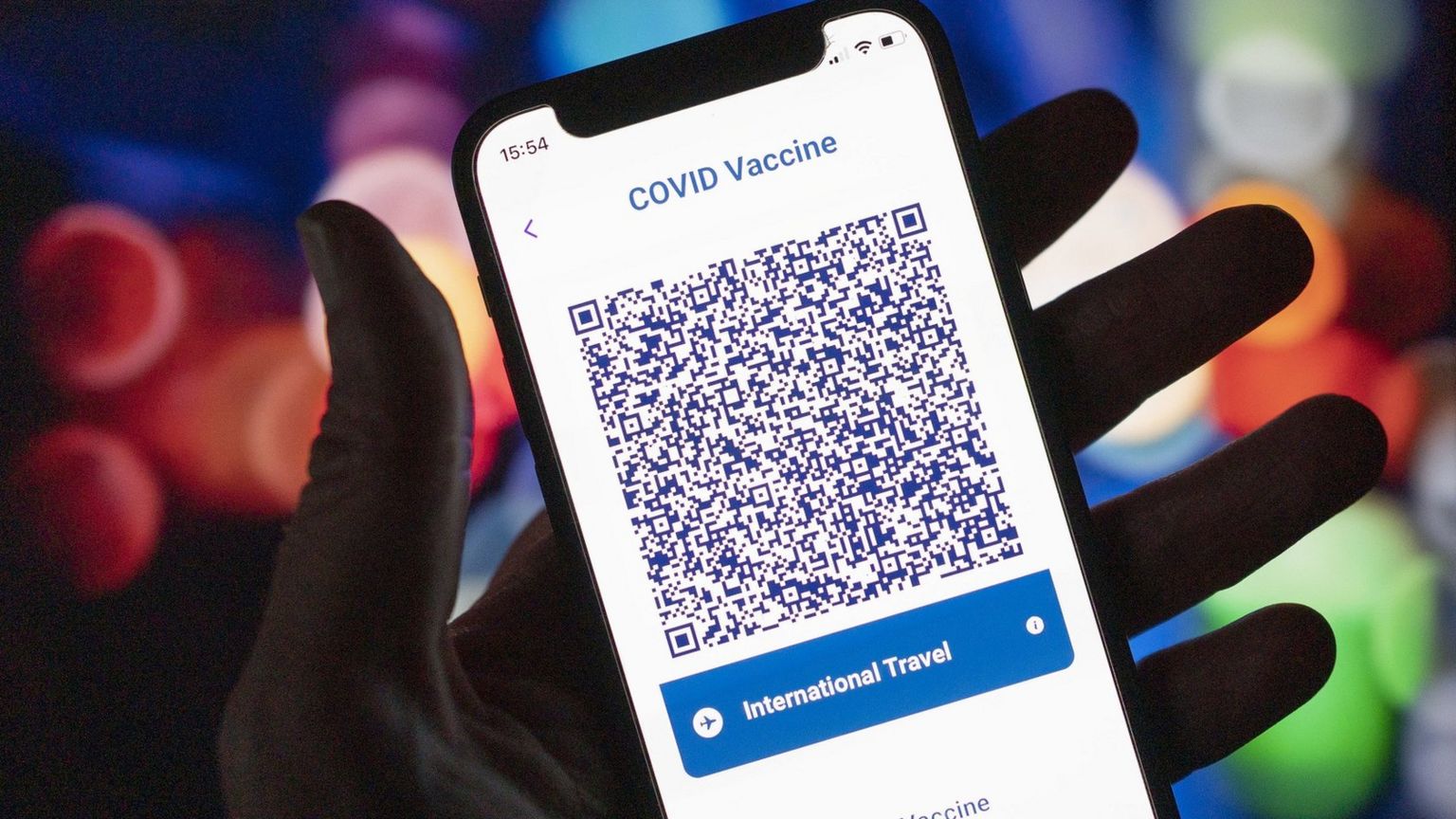 The first weekend of enforcement of Scotland's vaccine passport scheme was an "unmitigated disaster", according to a body representing night-time venues.
Venue staff refused entry to revellers without vaccine passports more than 550 times, and some staff were abused, the Scottish Hospitality Group said.
It said some venues decided to close early and footfall was down by up to 40%.
The Scottish government said the scheme was a "proportionate" health measure.
Ministers say it will encourage more people to get vaccinated against Covid-19 and ensure late-night venues can remain open during a "potentially very difficult" winter.
The vaccine certification scheme was introduced on 1 October but there was no enforcement during a 17-day "grace period" as venues adjusted to the new requirements.
The Scottish Hospitality Group, which opposes the scheme, said the first real test this weekend had been "one of unmitigated disaster".
"The Scottish Hospitality Group has been warning the government for weeks that their vaccine passports scheme is not ready - but the government's attitude has been to tell us to 'get on with it' whilst offering no safety net of support for businesses or our hard working staff," spokesperson Stephen Montgomery said.
"The experience of this weekend shows that the result has been intolerable levels of abuse of our staff, and the creation of an atmosphere that will totally undermine anyone's enjoyment of our night-time venues."
The group said there was a "concerning number" of reports of staff being abused over rejections and queues which led to a "charged atmosphere".
Some venues had decided to close at midnight, taking them outside the scope of the scheme, because of problems with staff recruitment and welfare, it said.
Mr Montgomery rejected a suggestion that the numbers being turned away was a sign the scheme was working properly in keeping unvaccinated people away from higher risk settings.
"Turning people away at the door - yes, I get the point to a degree - but all it's doing is sending them somewhere else, a dancefloor that has tables and chairs on it that does away with dancing," he told the BBC's Good Morning Scotland programme.
The Scottish Conservatives said the scheme was "unworkable and unreasonable" with no financial support for businesses or their staff.
The party's Covid recovery spokesperson Murdo Fraser said: "What is most concerning is the levels of abuse hospitality workers have been subjected to, caused by a lack of public engagement, and a frustrating and unreliable app."
The Scottish government insisted it was continuing to engage with the sector to discuss implementation of the scheme.
A spokesperson said: "Covid-19 certification is a proportionate way of encouraging people to get vaccinated, and also of helping large events and night-time hospitality to keep operating during what will potentially be a very difficult winter.
"This means many businesses will not have to close and can continue to trade whilst making necessary adjustments to ensure their premises are as safe as possible for staff and customers."
How does the vaccine passport scheme work?
Everyone over the age of 18 must now show - if asked - that they have had both doses of the vaccine before they are allowed entry to certain venues and events. These include:
Nightclubs and "analogous venues"
Adult entertainment venues
Unseated indoor events with more than 500 people, even if some are seated
Unseated outdoor events with more than 4,000 people
Any event with more than 10,000 people in attendance
The scheme requires venues to put in place a "reasonable system" to check the status of customers, with certain exemptions on medical grounds.
For large events such as football matches spot checks can be used, but for smaller gatherings more rigorous checking is required.