Student accommodation rents 'up by a third in three years'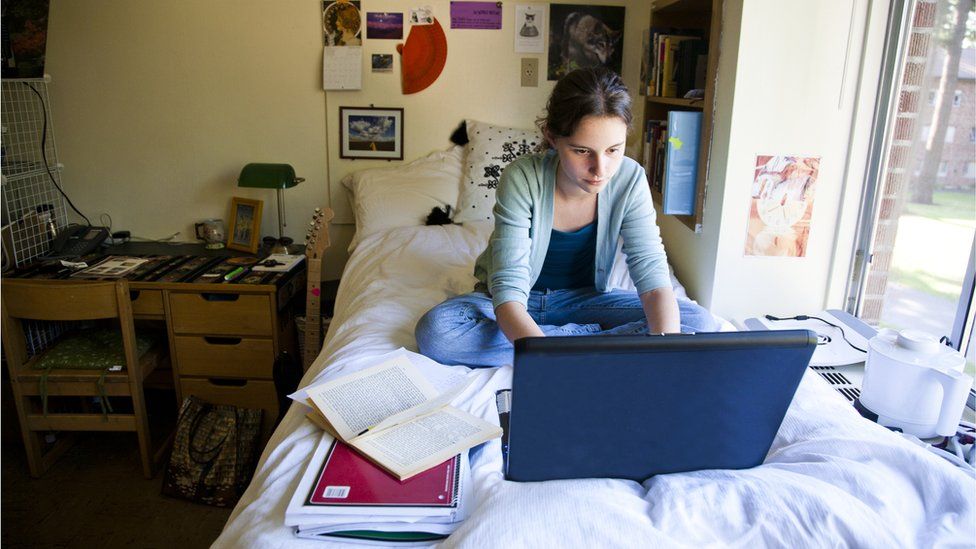 The amount students pay for rented accommodation in Scotland has gone up by more than a third in three years, according to student leaders.
The average annual charge for purpose-built accommodation rose to £6,853 in 2021-22, compared to £5,111 in 2018.
Students are now demanding the government brings in rent controls to deal with the "eye-watering" hike.
The con trick preys on the huge demand for accommodation in the city.
The National Union of Students (NUS) in Scotland has previously warned soaring rents have left some people homeless and others considering dropping out.
A study carried out for the NUS by student housing charity Unipol suggests, on average, students living in private sector accommodation pay £7,322 in housing costs.
That compared to an average of £5,809 for those living in university accommodation.
Those living in purpose-built student properties pay an average of £6,853 in rent.
That is 88% of the maximum value of a £7,750 student loan - potentially leaving just £22.42 a week to live on.
For those who receive the minimum financial support, average rents amount to 144% of the loan.
Matt Crilly, president of the NUS in Scotland, said the financial hardship could deter some young people from going to university.
He said: "We need to see action now so that no student has to face the prospect of experiencing homelessness, sacrificing food, or dropping out of college or university because of expensive rent.
"The Scottish government must heed the warnings implicit in these eye-watering figures and urgently create a student housing strategy which includes rent controls."
The Scottish government said it was already carrying out a review "to look at the financial burden accommodation costs put on students".
A spokesman said: "We are determined to improve accessibility, affordability and standards for rented homes."