Covid in Scotland: Omicron spreads to all health boards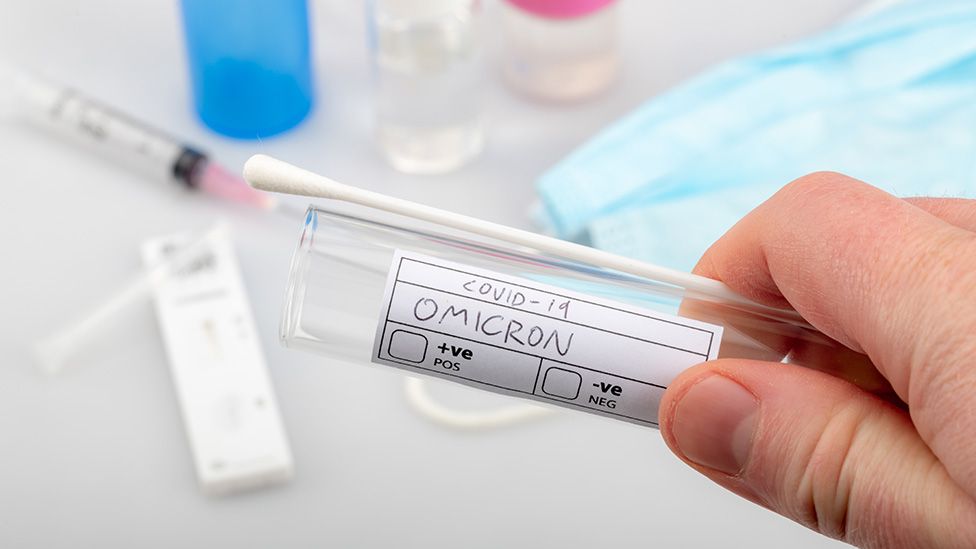 The Omicron variant is now likely to have spread to all health boards in Scotland, figures show.
A Public Health Scotland (PHS) report says all health boards apart from Orkney had detected at least a possible case by 12 December.
However, NHS Orkney has now confirmed its first possible cases of Omicron, which is believed to be more infectious than previous variants.
There are now more than 4,000 possible, likely or confirmed cases in Scotland.
Omicron cases are considered "confirmed" if they are determined by full genomic sequencing.
On Wednesday confirmed cases almost doubled a total of 561 - up from 296 a day earlier.
Up to 20% of the swabs from positive test results in the UK each week, or about 60,000 cases, are sent for genomic sequencing.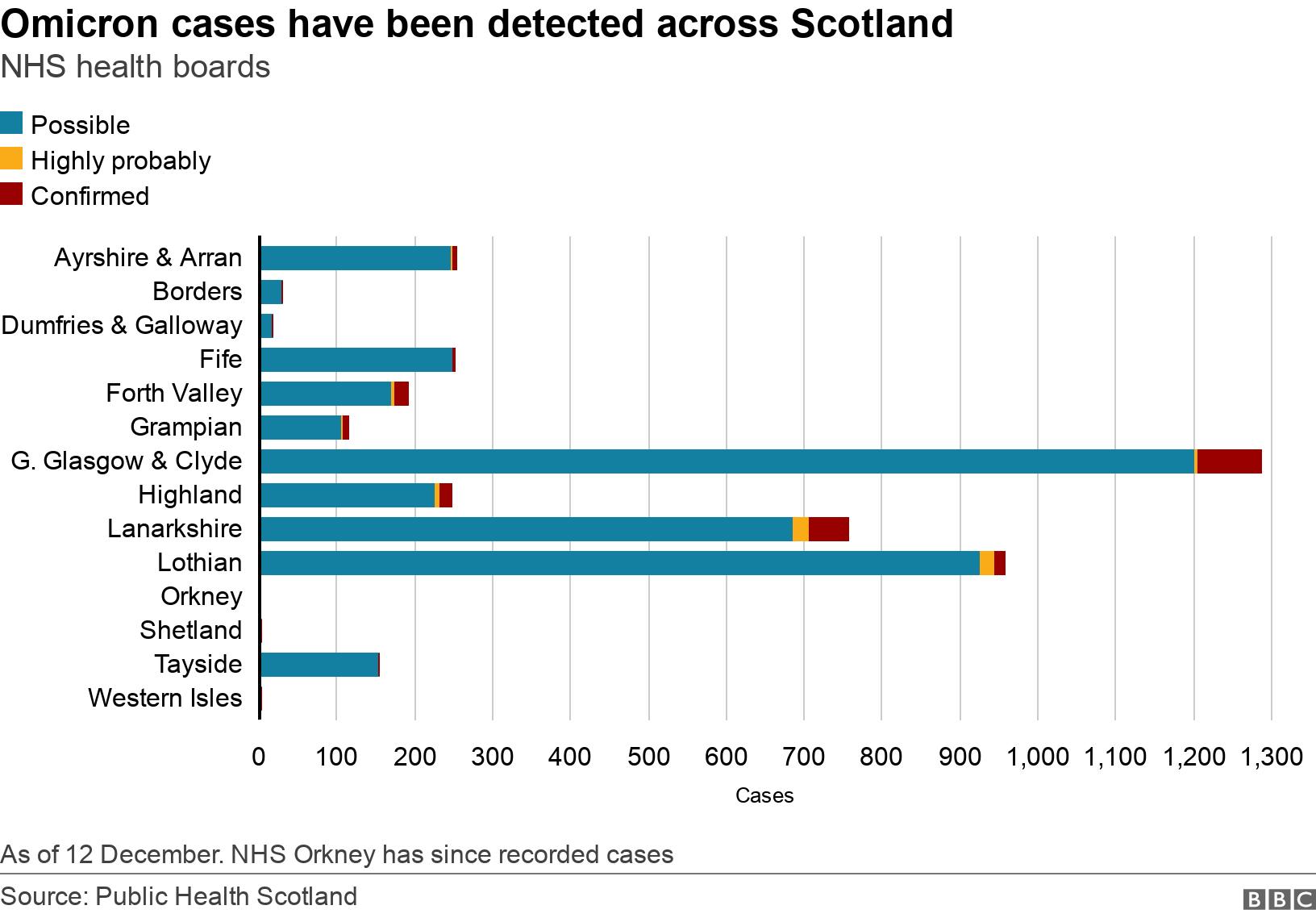 Possible cases are defined as ones which show an "S-gene dropout" - which is a particular characteristic of the Omicron variant of Covid.
An increasing proportion of cases with S-gene dropout have been detected in Scotland in recent weeks. They accounted for 0.2% of cases on 27 November, but have now risen to 22.6%.
Omicron infections are thought to be doubling every two to three days, and health officials are warning that a large wave is set to hit the UK soon.
"Predicted exponential increases in Omicron cases with disease severity similar to the Delta variant would put significant pressure on hospital systems in the coming weeks," the PHS report warned.
It is thought that Omicron symptoms could be milder than the Delta variant, but it is not yet certain if that is the case.
The NHS Greater Glasgow and Clyde has the highest number of cases in Scotland, followed by NHS Lothian and then NHS Lanarkshire.
NHS Western Isles and NHS Shetland have reported two possible cases each. NHS Orkney said it was dealing with "under five" possible cases.
Cases have now been rising in Scotland since the end of November after a relatively long period of stability, with particularly sharp increases recorded in recent days.