Abortion rise in Scotland may be driven by cost of living, says charity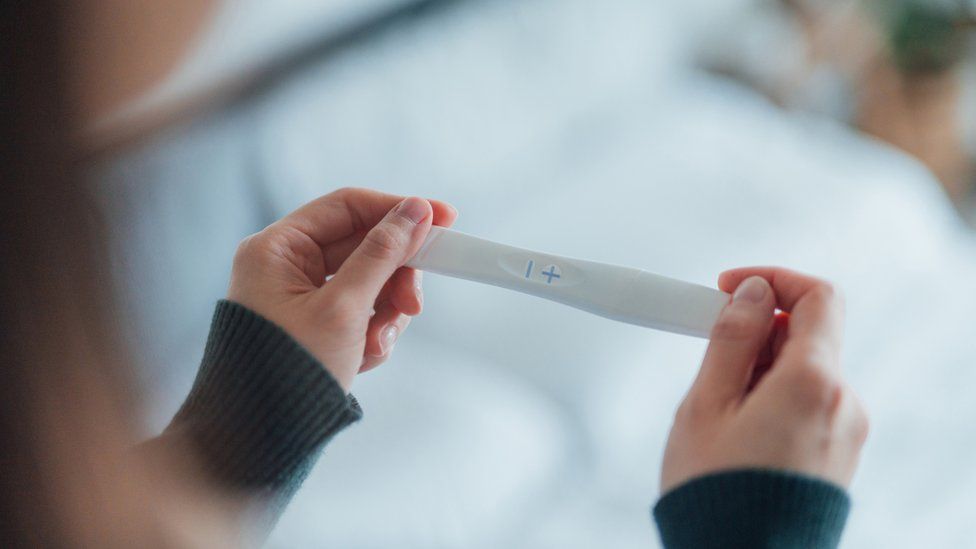 A record number of abortions in Scotland last year may have been driven by cost of living worries, a charity has said.
Figures released by Public Health Scotland showed there were 16,584 terminations in 2022, a 19% increase.
Women living in the least affluent areas had twice as many abortions as those in the most affluent areas.
The British Pregnancy Advisory Service said financial pressures were forcing women to make difficult choices.
Racheal Clarke, from the charity, told BBC Radio Scotland's Drivetime programme they were "absolutely not surprised" by the figures.
"This certainly reflects what we've been seeing over the last 18 months - a really big increase in the number of woman who are coming to us," she said.
"Particularly an increase in women who are very worried about the cost of living and the impact that's going to have on them and their families."
While the number of abortions rose among all income groups, the increase was less pronounced in more affluent areas.
A total of 4,744 terminations were recorded for women living in the poorest areas of the country, compared to 2,219 in the most well-off places.
Ms Clarke said: "I think that what we see increasingly are women who, a few years ago, may have chosen to continue a pregnancy, who ultimately now are faced with really difficult decisions about the future of their job, their certainty of housing, about whether they can afford food and heating and electricity.
"And the decisions that they're making really are at their very core, 'Is the right thing now for me to continue this pregnancy and have this child, or ultimately, do I really need to consider about whether having an abortion now is the best thing for me and for my family?'"
The data also revealed regional variations in the proportion of terminations at less than nine weeks' gestation, with women living in more deprived areas and remote rural areas less likely to have an early termination.
There were also differences between health boards, with NHS Tayside, NHS Lanarkshire, NHS Greater Glasgow and Clyde and NHS Forth Valley all having termination rates higher than the Scottish average.
The long term trend in the figures has been upwards. In 2013 the termination rate was 11.5 per 1,000 women aged 15 to 44 years, while this had risen to 16.1 per 1,000 women by 2022.