Barclays to axe 254 Edinburgh-based jobs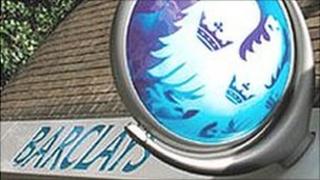 More than 250 Edinburgh finance jobs are to be axed by Barclays following its takeover of Standard Life Bank.
The London-based bank has proposed closing the savings and mortgages office in Exchange Crescent.
It said it would try to avoid compulsory redundancies by moving jobs to Glasgow.
Barclays bought the banking arm of Edinburgh's Standard Life for £226m, saying it was a "good fit" with its UK retail division.
Labour MSP Sarah Boyack, whose Edinburgh Central constituency includes the office, has called urgently for a meeting with Barclays bosses, saying "this is another worrying development" for the capital's finance sector.
Mrs Boyack said: "I will be seeking an urgent meeting with bosses to make sure that everything is done to help the staff affected.
"When Barclays announced the takeover of Standard Life Bank in January, Mark Lazarowicz [Edinburgh North and Leith MP] and I expressed concern on what this would mean for jobs, both for existing employees and for the future.
"I really hope that compulsory redundancies can be avoided for the 254 Standard Life employees set to be affected.
"Whether it is through re-deployment or transfer opportunities, these staff need to be supported."
A spokeswoman for Barclays said: "We are committed to finding alternative employment options for everyone involved elsewhere in the group as well as maintaining the strong customer focus of Standard Life cash savings and mortgages.
"Barclays remains committed to doing business in Scotland."