Minister praises Edinburgh drug rehab centre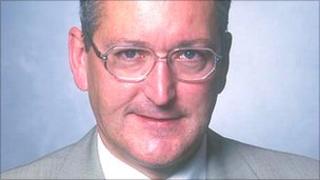 Scotland's community safety minister has praised a pioneering drug rehabilitation project in Edinburgh.
Fergus Ewing was on his second visit to the Leap programme, a government-funded pilot to help users kick their drug addictions.
As well as medical help, the three-month service offers help with housing and training.
Mr Ewing described it as an "excellent example" of a project helping people to recover from substance misuse problems.
The minister first visited the project, the Lothians and Edinburgh Abstinence Programme, two years ago.
Road to recovery
"I am delighted to be returning to hear from all those involved in making this project successful - and particularly from the service users themselves," he said.
"Over the last year the Scottish government has been laying the foundations for the delivery of the drugs strategy, The Road to Recovery.
"It is successful projects such as Leap that can help ensure better outcomes - for individuals and for families."
Dr David McCartney, of NHS Lothian, who leads the programme, said: "This is an opportunity for the minister to meet with patients and hear first hand about their lives before coming to Leap and how the programme is helping them on their road to recovery."