New dramas from BBC Scotland to be set in Edinburgh and Glasgow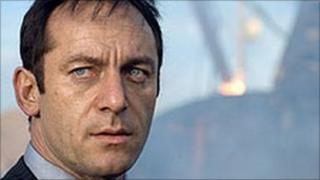 Two new network dramas have been commissioned by BBC Scotland and will be filmed over the next nine months.
One of the dramas, 'Case Histories,' is a six-part series adapted from Kate Atkinson's compelling mysteries.
The other, 'Young James,' is a three-part dramatisation of vet James Herriot's student days in Scotland
One will be set in Glasgow and the other in Edinburgh and both will transmitted next year.
At the centre of 'Case Histories' is private investigator, Jackson Brodie, who will be played by Harry Potter star, Jason Isaacs.
'Young James' is a drama inspired by the true story of how James Herriot came to learn his trade in Scotland.
It will draw on archive and exclusive access to the diaries and case notes he kept during his student days in Glasgow, as well as the biography written by his son.
Both dramas were commissioned by Jay Hunt, controller of BBC One and Ben Stephenson, controller of BBC Drama Commissioning and secured by BBC Scotland Head of Drama Anne Mensah.
Jay Hunt said: "Case Histories is an exciting opportunity to bring contemporary adaptation to BBC One. I am delighted we will be bringing Kate Atkinson's books to the screen."
Anne Mensah said the two new dramas were "great projects to work on" and should give audiences in Scotland and throughout the UK "compelling stories to watch over the next year or so."