Call to reopen main Edinburgh city centre route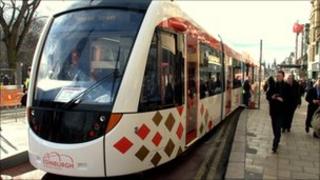 Residents have asked councillors to reopen one of the main routes into Edinburgh city centre to cut pollution.
Traffic is currently being diverted from Shandwick Place onto residential areas in the city's West End while tram works take place.
Moray Feus Residents' Association said it had recorded air pollution levels which were double the EU average.
Edinburgh City Council has commissioned a report into the financial feasibility of reopening Shandwick Place.
Councillors, who heard the residents' arguments at a meeting on Tuesday, will vote on the issue on 21 September.