Warning over of 'cycle' of psychiatric re-admissions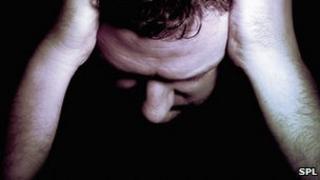 The Scottish government has faced calls to tackle the number of re-admissions among psychiatric patients.
In 2008/09 more than 13,000 admissions were made for patients who had a previous spell in hospital.
According to health statistics, this accounted for 57% of the total 22,980 admissions.
The Lib Dems called on the health secretary to examine "the cycle of re-admissions". The Scottish government said progress was being made.
Liberal Democrat health spokesman Ross Finnie said the situation was worrying.
He said: "While some patients may have to be re-admitted for their own well-being, other patients may be being discharged too early.
"I call on the health secretary to examine this cycle of re-admissions and give her assurance that patients with mental health issues are afforded the best care for their needs."
The number of patients who had a psychiatric re-admission within one year of a previous admission had reduced by 19% across Scotland between the end of 2004 and March 2008.
Public Health Minister Shona Robison said: "These figures show that we are making progress towards our aim of changing the emphasis on mental health care services from hospital-based to community-based care.
"The information provided shows the good work being done by health boards, working with the national mental health collaborative, to deliver on the target of reducing re-admission to hospital."
Schizophrenia accounted for 28% of re-admissions amongst men and mood disorders accounted for 35% amongst women.