Edinburgh Council considers plans for 600 new homes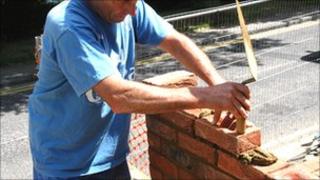 Up to 600 new homes could be built in Edinburgh under a scheme to create more affordable housing in the city.
The money would come through the National Housing Trust initiative where the Scottish government underwrites loans taken out by the local authority.
The council said it was important to work with the private sector to explore new ways of meeting a "glaring need" for more affordable homes.
It said 130 households were bidding for each available council home.
Eight developers are in talks with the city council to build the new homes.
A report is going to the council's Policy and Strategy Committee on 3 August, after which Edinburgh councillors will consider whether to go ahead with a plan.
Housing Leader Councillor Paul Edie said: "Given the current economic climate and tightening of public purse strings NHT is an innovative way of building more affordable homes."
Housing and Communities Minister Alex Neil said: "The Scottish government is spearheading the drive in the United Kingdom to tackle the effects of massive budget cuts and unearth new sources of funding to continue to build more affordable housing.
"The NHT is a ground-breaking initiative which has the potential to kick-start activity on mothballed housing sites, build at least 1,000 new homes right across Scotland and lever in about £130m of extra housing investment.
"We are very pleased that Edinburgh Council has shown such a keen interest in the scheme and we hope other local authorities will join in due course."