Funeral held for boy drowned in pond in Edinburgh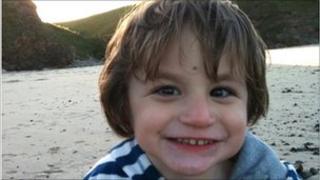 A funeral service has been held for a toddler who drowned after falling into a garden pond in Edinburgh.
Three-year-old Charlie Berry, from Kelso in the Scottish Borders, fell into the water while visiting a house in the city.
He was taken by paramedics to the Royal Edinburgh Hospital for Sick Children, but could not be resuscitated.
The incident, which happened on 22 July but has only now been made public, was said to have been a tragic accident.
A spokesman for Lothian and Borders Police said the accident happened in the Murrayfield area of Edinburgh.
A celebration of Charlie's life was taking place at Kelso North Parish Church on Saturday, to which all friends have been invited.