Police hold doorstep crime event in Edinburgh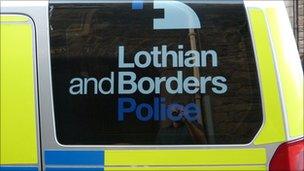 Bogus callers and rogue traders are to be targeted during a day event organised by Lothian and Borders Police and Edinburgh Council.
Operation Callop will run in Cramond, Barnton, Parkgrove, Clermiston, Drum Brae and Craigmount on 18 August.
Officers will be in these areas to give crime prevention advice and to provide reassurance.
Police, in partnership with Trading Standards, will also seek to establish a 'No Cold Calling Zone' in Cramond.
It is hoped this will encourage residents to "declare that their area does not welcome cold callers" using lamppost signage and window stickers.
Trading Standards, The Department of Work & Pensions, The Vehicle Operators Standards Agency, and Homecheck Care & Repair service will also participate in the event.
PC Andrew Whitlie, Crime Prevention Officer for the West of Edinburgh, said: "This multi-agency initiative will have a positive effect on the communities living in West Edinburgh.
"Residents should not have to suffer as a result of bogus work. There are laws to protect us all and we will be conducting checks on traders to ensure they are operating fairly and legitimately."
Councillor Robert Aldridge, Environmental Leader for the City of Edinburgh Council, said: "I am delighted to support the launch of Operation Callop, as any initiative which can help deter bogus callers and protect the public from these callous criminals is to be welcomed."
Related Internet Links
The BBC is not responsible for the content of external sites.