Study may help protect buildings from climate change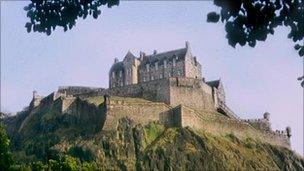 An Edinburgh University study may help to protect some of Scotland's historic buildings and monuments from climate change damage.
Engineers at the university have devised a method of "forecasting" weather damage to stone buildings.
The computer model will estimate the likely impact of long-term climate change on stonework and brickwork.
Once the assessment is made, the most suitable plan for preserving the buildings can then be worked out.
Studies show that a changing climate could have a significant impact on the deterioration of stone and brick buildings.
The study, the first of its kind, created computer models of water movement in stone, based on data from previous studies.
Study leader, Professor Chris Hall of the University of Edinburgh's School of Engineering, said: "The work shows for the first time the critical importance of evaporation in driving the flow of water through masonry structures."
Related Internet Links
The BBC is not responsible for the content of external sites.