Tesco Bank in sharp profit rise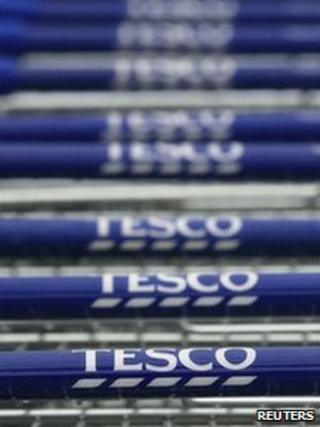 Tesco Bank has announced a sharp rise in profits as account numbers increase amid plans for an expansion of its Edinburgh headquarters.
The supermarket giant said its banking division made a £102m pre-tax profit in the first half of 2010 - up 92%.
Accounting changes, as it unwinds its Royal Bank of Scotland partnership, have been credited for the upturn.
The bank said the first half of 2010 saw 11% more customers taking out personal loans.
There was also growth in Tesco Bank's travel business.
It had 200,000 new customer accounts, bringing the total to 6.5 million.
Insurance business suffered the same problems as the rest of the industry, with high levels of motor injury claims.
Last month, a partnership was agreed with Fortis, to provide the platform on which insurance business will be sold, starting in the next few weeks.
Tesco Bank plans to start offering mortgages in the first part of next year, behind its previous schedule, while it seeks regulatory approval and current accounts in the second half.
It is soon to open an administrative office in central Glasgow with 800 staff, and it wants to rent a new building to expand its base in the west end of the Scottish capital.
It has already opened a customer service centre in Newcastle, with 500 employees and a further 500 planned.