Link between Edinburgh and Glasgow set to be scrapped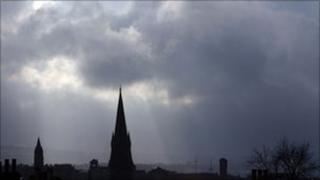 A joint effort to promote closer co-operation between Edinburgh and Glasgow looks likely to be scrapped.
The collaboration initiative has received £600,000 of public money since it began four years ago.
The cities pledged to work together to combat increased competition from bigger European cities.
Edinburgh City Council said the initiative had developed "strong relationships" and had now become "a victim of its own success".
However, critics have said it was hard to pin-point exactly what had been achieved.
The city councils and Scottish Enterprise look likely to wind the project up next spring.
The aim of the collaboration had been for the two cities to work together on trade, transport and attracting big international events.
They said it had succeeded in creating much stronger links and that they were now looking to widen the collaboration out to the other cities across the country.
An Edinburgh City Council spokesman said: "By its very nature, the Glasgow Edinburgh Collaboration Initiative was always liable to become a victim of its own success.
"Indeed, I'm pleased that it has. The strong relationships and improved ways of working developed between both councils, and indeed cities, over the past four years have become strong enough in their own right to allow for this funding to be diverted to more needy projects.
"We look forward now to extending this template to our work with all Scottish cities to the benefit of the country as a whole."