More parents get access to sex offender information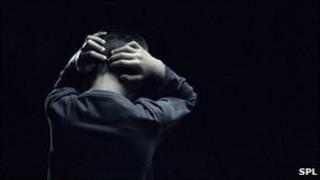 Parents in the Fife and Central Scotland force areas will now have the right to ask if a sex offender may have access to their children.
It comes as a pilot in Tayside was deemed a success. In total, 74 inquiries were made from September 2009 and in 14 cases offenders had access.
In one case, the disclosure resulted in a sex offender being sent back to jail for breaching licence conditions.
Other Scottish police forces will roll out the scheme at the start of 2011.
The system, which allows parents, carers and guardians to apply for information about anyone who is in contact with their children, comes into effect in the Fife and Central Scotland Police area on Wednesday.
The development comes as an evaluation of the Tayside pilot concluded that it had enhanced existing child protection arrangements, with parents reported to be "very positive" about it.
According to the report, 53 inquiries were made over the course of the 36-week pilot period, mostly by parents.
In 25 of those cases, child concern reports were raised and action was taken by police, social work and other agencies, although this may be because of alcoholism or drug use, rather than because someone with access to a child is a sex offender.
However, the project is continuing in Tayside beyond its initial pilot phase. And over the whole period it has been in existence, police received 74 applications for information from the public, 14 of which resulted in disclosure of information about a sex offender.
The evaluation of the pilot concluded there was no evidence to suggest the scheme had a negative impact on the behaviour of registered sex offenders and there were no reports of vigilante attacks.
'Real success'
Justice Secretary Kenny MacAskill said: "Scotland is one of the leading countries in the world in terms of its approach to the management of sex offenders and we will continue to strengthen our approaches for dealing with them.
"That's exactly why we introduced this pilot in Tayside and it has been a real success.
"Today's report shows that it has enhanced existing child protection arrangements whilst giving parents greater reassurance and peace of mind.
"The feedback from parents, carers and guardians has been extremely positive and we have no hesitation in rolling the scheme out right across the country."
Anne Houston, chief executive of the charity Children 1st, said: "We have been helping the Scottish government to develop this initiative for a number of years now.
"The Tayside pilot proved to be effective and we fully support the introduction of this scheme across Scotland.
"To protect Scotland's children we need to improve the monitoring and supervision of people who have harmed children before and this is a significant step in the right direction."