Book signed by Logie Baird sold by Oxfam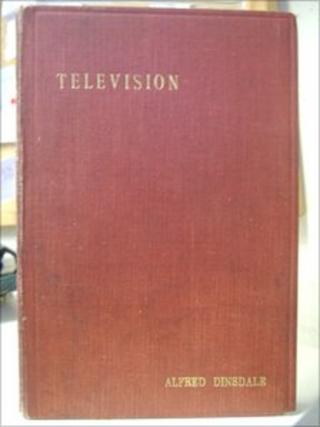 A copy of the earliest book about television, signed by its inventor John Logie Baird, has sold at auction for £1,440.
The book, Television, written by Alfred Dinsdale and published in 1926, had been valued at £800 to £1,000.
It was found by an Oxfam volunteer at its Morningside Road store earlier this month.
The book tells the story of television up to 1926, ending with an explanation of Logie Baird's work and inventions.
The account includes the first public demonstrations of moving silhouettes which he gave at Selfridges in London in 1925.
It is unclear how Logie Baird's signature came to be in the book but experts believe it is likely it was the inventor's own personal copy.
The book was bought by an anonymous bidder and, although there was interest in it from Europe and America, it will remain in the UK.
Andy Crosby, manager of Oxfam's Morningside bookshop, said: "It was such a stroke of luck that someone handed this book into our shop and it turned out to be so valuable, I wish we knew who it was so we could thank them.
"The whole reason that Oxfam has shops on the high street is to raise money for our work in the fight against poverty around the world, including here in Scotland, so the sale of this book has been a huge boost, and whoever bought it has made a really important contribution to helping people change their lives for the better."
Luke Batterham, Bonhams book specialist, said: "This was a fine association copy of one of the earliest books on television and there was quite a lot of interest in it in the run up to the auction, with enquiries from Britain, America and Europe.
"The author draws heavily on the work of John Logie Baird, one of the founding fathers of television and, as it has his signature in the front, is believed to have been his own personal copy, making it a wonderfully evocative item relating to the invention which, arguably, has had a profounder effect on the 20th Century than any other."