Biffy Clyro Hogmanay party in Edinburgh sold out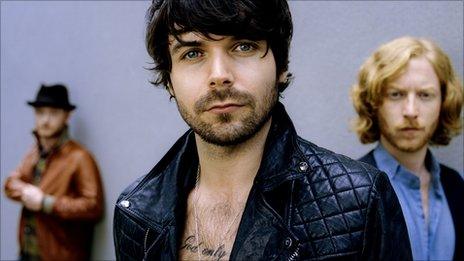 Tickets for Edinburgh's Hogmanay Concert in the Gardens, headlined by rockers Biffy Clyro, have sold out.
The event with special guests The Charlatans and Billy Bragg, and tickets for the Keilidh, also on 31 December, have all been snapped up.
There are still tickets available for the Hogmanay street party, with live music from The Coral, Newton Faulkner and Treacherous Orchestra.
Organisers said they were "delighted" all the tickets had sold out.
Pete Irvine, organiser of Edinburgh's Hogmanay, said "With Biffy Clyro as our headline act, we knew this event was going to be very popular, and are delighted that all the tickets have sold out so far ahead of the event.
"Demand for street party tickets is strong, and we expect this to continue right up to the event itself."
Dee Bahl, manager of Biffy Clyro, who are currently on their way back from Singapore, said: "This is the icing on the cake for what has been a brilliant year for the band and their fans, it's a great way for all of us to bring in 2011."
Steve Cardownie, Edinburgh City Council's festivals and events champion, said: "Edinburgh is simply the place to be for Hogmanay so if you haven't yet snapped up your street party passes, what are you waiting for?
"Get them today and start the countdown to see in 2011 at the world's best New Year's celebrations."
Related Internet Links
The BBC is not responsible for the content of external sites.