New boss for Edinburgh's Lothian Buses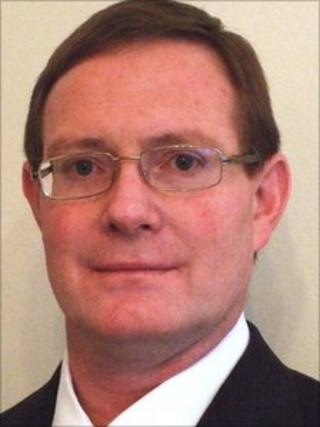 A transport expert who was the former boss of easyJet is set to be the new chairman of Lothian Buses.
Chris Walton, who was the finance director of the low-cost airline for six years, was chosen after interviews.
His appointment is now set to be recommended to the council on 10 March. He would replace David Mackay, who stepped down in November.
Mr Mackay, jointly chaired the Edinburgh tram project, which he described as "hell on wheels".
Lothian Buses is the leading bus operator in Edinburgh and the Lothians, with a fleet of 650 buses, an annual turnover in excess of £100m, carrying more than 100 million passengers.
Mr Walton said: "I look forward to joining one of the icons of Edinburgh. Lothian Buses has a justly deserved reputation which extends well beyond Scotland."
Jenny Dawe, Edinburgh City Council leader, said: "Chris has everything we need for the job - an exceptional track record in business together with outstanding interpersonal and communication skills.
"He will provide excellent stewardship for our award-winning bus company and I look forward to working with him over the coming years.
"We remain absolutely committed to delivering on our vision for a clean, green and efficient transport system for Edinburgh and I'm delighted at the prospect of Chris being part of the team that helps to achieve that."
Ian Craig, Lothian Buses managing director, said: "We were delighted by the calibre of candidate who applied for this position.
"Chris is an outstanding individual who will bring to the board a wealth of experience from a range of leading global brands, including the likes of easyJet and Qantas.
"He will be a valuable addition as we look to shape the ongoing development of Lothian Buses."