Prison for harassing lone women in Edinburgh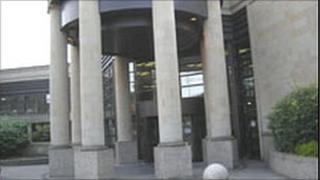 A convicted rapist who made sexual advances to lone women was sentenced to three years and four months and told he would be monitored for life.
Appearing at the High court in Glasgow, Martin Taylor, 36, from Edinburgh, admitted indecent assault and breaching a court order not to approach women.
He sexually assaulted a woman in the centre of Edinburgh as she walked home.
Taylor also tried to force his way into another woman's flat and pestered a group of women at a taxi rank.
'Horror film'
At the time, Taylor was subject to three bail orders relating to allegations of breach of the peace and sex attacks.
Judge Lord Matthews told Taylor: "One of the complainers in her victim impact statement described what happened to her as like something out of a horror film.
"It is obvious that unless these various factors, principally your drugs and alcohol abuse and your mental state are under control you represent a serious risk of harm to the public at large and particularly to young women."
Taylor was jailed for seven years in 1998 for raping an 18-year-old Canadian student.
Defence QC Brian McConnachie told the court that Taylor was diagnosed with a bipolar disorder late in life and this together with his alcohol and substance abuse was at the root of his offending.