Driver denies racing and causing two teenage deaths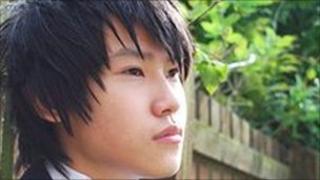 A young driver accused of causing the death of two teenage friends has denied racing.
Philip Truong, 22, pled not guilty to dangerous driving and causing the deaths of 18-year-olds Zak Chan and his girlfriend, Emily Chan.
It is alleged that Mr Truong raced Mr Chan, who was travelling with Ms Chan, along Comiston Road and Frogston Road West in Edinburgh on 21 July 2009.
Mr Chan lost control of his car and crashed into a tree.
Alec Tang, 24, a student, said he had been out for a family meal with the trio and others before leaving in various cars to go to a friend's flat.
He said he had seen Mr Chan's blue Mazda veer off the road.
He said Mr Truong had been driving a blue Peugeot 206, and estimated that he had been travelling at about 40 or 50mph when the speed limit was 30mph.
Defence advocate Alastair Brown asked if Mr Truong and Mr Chan had been racing and Mr Tang replied: "I don't think they were racing."
'Loud bang'
Gary Young, 46, told the court there had been a thunderstorm on the night of the crash.
The driver described seeing two cars coming in his direction side by side.
He said: "They were going much faster than I would normally experience.
"I got this intuitive feeling, I am going to be hit.
"I started to brake and the car coming towards me - the rear end started to lose control."
Mr Young said there had been a loud bang as his car impacted with one of the cars.
When he got out his car he said he saw the other car in a ditch against trees.
The trial in front of Judge Lord Bracadale continues.