Death crash car was 'twice speed limit'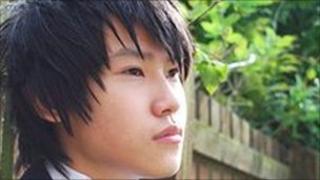 A car in which two teenagers died was travelling at more than double the speed limit before it crashed in Edinburgh, a court has heard.
Philip Truong, 22, who is on trial at the High Court in Edinburgh, denies racing and causing the death of Zak Chan and his girlfriend, Emily Chan.
It is alleged Mr Truong raced Mr Chan, who was with Ms Chan, on Comiston Road and Frogston Road West on 21 July 2009.
Mr Chan, 18, lost control of his car and crashed into a tree.
Collision investigator Pc Alistair Bain, 50, told the court, the Mazda car Mr Chan had been driving had been analysed and five seconds before the airbag inflated the vehicle was travelling at 82mph.
He said when the airbag was deployed the car was travelling at 48mph.
The speed limit for the stretch of road where the accident happened at Comiston Road and Frogston Road West in Edinburgh is 30mph which then turns into 40mph nearby.
Lost control
Mr Bain also told the court the Mazda appeared to have been involved in two collisions, one with a Honda and that this had not been just a glancing blow.
The court previously heard from Alec Tang, 24, a student, who said he had been out for a family meal with Mr Truong, Mr Chan and Ms Chan, 18, and others and they had all left together in various different cars to go to a friend's flat.
He said he had seen Mr Chan's blue Mazda veer off the road. He said Mr Truong had been driving a blue Peugeot 206 and estimated that he had been travelling above the speed limit but that he did not think he and Mr Chan were racing.
It is alleged Mr Truong drove at excessive speed, failed to maintain a safe braking distance between his car and the car being driven by Mr Chan, overtook at excessive speed, raced with Mr Chan and lost control and crashed with another car being driven by Gary Young.
The trial in front of judge Lord Bracadale continues.