Death crash case driver admits to 'showing off'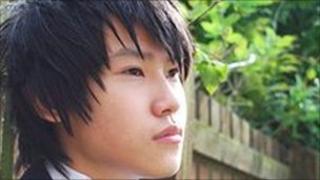 A man accused of racing a car which crashed killing two teenagers in Edinburgh has told a court he was "showing off".
Philip Truong, 22, who is on trial at the High Court in Edinburgh, denies racing and causing the death of Zak Chan and his girlfriend, Emily Chan.
It is alleged Mr Truong raced Mr Chan, who was with Ms Chan, on Comiston Road and Frogston Road West on 21 July 2009.
Mr Chan, 18, lost control of his car and crashed into a tree.
'Not racing'
Mr Truong admitted he had been driving above the 40mph speed limit and thought he was doing between 40 and 50mph.
Defence advocate Alastair Brown asked Mr Truong why he was driving above the speed limit and he replied: "I chose to because it was a large road and there were not many cars."
Mr Truong also admitted overtaking two cars and said he did it to "show off" to Mr Chan.
"I was being young and stupid," he said.
Dr Brown asked Mr Truong if he had been racing with Mr Chan or engaging in competitive or aggressive driving and Mr Truong replied "no".
The court heard a group including Mr Truong, Mr Chan and Ms Chan had been out for a family meal and had left in separate cars to go to Mr Truong's house.
Accident call
Mr Truong told the court he first found out about the accident when no-one turned up and he phoned his friend, who said there was a crash, then drove back to the scene.
Dr Brown asked how Mr Truong felt about that night and he replied: "I regret everything I did that night."
It is alleged Mr Truong drove at excessive speed, failed to maintain a safe braking distance between his car and the car being driven by Mr Chan, overtook at excessive speed, raced with Mr Chan who lost control and crashed.
The trial in front of judge Lord Bracadale continues.