Edinburgh race crash driver Truong drove dangerously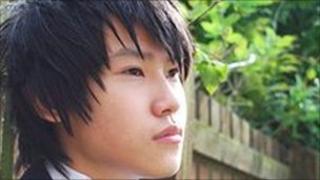 A man accused of racing a car which crashed killing two teenagers in Edinburgh has been found guilty of dangerous driving.
Philip Truong, 22, of Edinburgh, denied racing and causing the death of Zak Chan and Emily Chan on 21 July 2009.
A jury at the High Court in Edinburgh found Truong raced Mr Chan, 18, but did not cause the deaths.
Mr Chan lost control of his car, in which his 18-year-old girlfriend was a passenger, and crashed into a tree.
Truong, a shop manager at William Hill's bookmakers, admitted he had been driving on Comiston Road and Frogston Road West above the 40mph speed limit and thought he was doing between 40 and 50mph.
He could still face a prison sentence even though he has been cleared of the more serious charge of death by dangerous driving.
The court heard a group including Truong, Mr Chan and Ms Chan had been out for a family meal and had left in separate cars to go to Truong's house.
Truong told the court he first found out about the accident when no-one turned up and he phoned his friend, who said there was a crash, and then drove back to the scene.
'Lost control'
Witness Gary Young, 46, told the court the weather on the night of the crash had been bad and there had been a thunderstorm. He said he had been driving when he came across two cars coming in his direction side-by-side.
He said: "They were going much faster than I would normally experience. I got this intuitive feeling 'I am going to be hit'.
"I started to brake and the car coming towards me the rear end started to lose control."
Giving evidence during the trial, Truong said he regretted everything that happened that night and that he had been speeding to "show off" to his friend.
Defence advocate Alastair Brown said Truong had been immature and had nothing but sympathy for the family and friends of Emily and Zak.
Judge Lord Bracadale deferred sentence until 20 April for background reports.