Pill inventor Carl Djerassi to receive Edinburgh Medal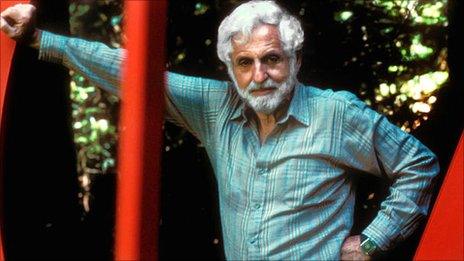 An American scientist who invented the contraceptive pill has been announced as the winner of the Edinburgh Medal.
Stanford University Professor Carl Djerassi will become the 23rd person to receive the award.
The chemist is to receive the accolade on Tuesday during the Edinburgh International Science Festival.
In 1951 he developed the oral contraceptive pill, for which he previously won the USA's National Medal of Science.
Professor Djerassi, who is also a novelist and playwright, said: "As a frequent past visitor to Edinburgh, I am delighted and honoured to receive this year's Edinburgh Medal and to note that I am the first chemist among my distinguished predecessors."
The Edinburgh Medal is given each year to men and women of science and technology whose professional achievements are judged to have made a significant contribution to the understanding and well-being of humanity.
Three previous winners of the Edinburgh medal gone on to receive a Nobel Peace Prize.
'Significant achievement'
Dr Simon Gage, director of Edinburgh International Science Festival, said: "The Pill is based on chemical research carried out by Carl Djerassi.
"It is primarily for this game-changing social innovation born out of good science that he is being awarded the Edinburgh Medal.
"Beyond this significant achievement, we recognise that he has committed many years of his life to the exploration of the concepts and issues of science through plays and writings.
"He has constantly sought ways to engage the public in debate and discussion about issues that matter to them."
George Grubb, Lord Lieutenant and Lord Provost of Edinburgh, said: "Professor Carl Djerassi's pioneering research work in reproductive medicine was instrumental in bringing about one of the most significant scientific and indeed social advances of the 20th Century.
"His tireless dedication to the cause of engaging the public with science is truly inspirational and it is a tremendous honour to present Professor Djerassi with the Edinburgh Medal for 2011."
The Edinburgh International Science Festival runs from Saturday until 22 April 2011.
Related Internet Links
The BBC is not responsible for the content of external sites.