Police crackdown on shops selling stolen goods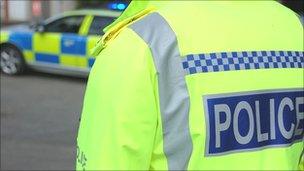 Lothian and Borders Police are using "special powers" to visit any shop they believe might be dealing in stolen goods during a crackdown in the area.
It comes after two men were each jailed for eight months for offences associated with buying and selling stolen goods in the capital.
James Devlin, 53, owner of three Cash Generators in Edinburgh, was jailed for his part in a £50,000 scam.
Malcolm Smith was caught selling stolen goods at the Cash in Hand in Leith.
The Great Junction Street shop has since shut down, and manager Smith was sentenced to eight months in prison for his offences.
Devlin was also jailed for eight months this week after previously pleading guilty at Edinburgh Sheriff Court to acting with others in the scheme between 6 May 2006 and 24 August 2010.
He said he had turned a blind eye to the scam at his South Bridge shop.
Det Insp Matt Richards, of Lothian and Borders Police, said: "The ability to sell stolen property remains the key motive for criminals committing housebreakings, robberies, general thefts and other acquisitive crimes.
"Hopefully these sentences show that Lothian and Borders Police will thoroughly investigate any reports of this type of criminality, and our officers will continue to work with our partners to tackle offenders and bring them to justice.
"Prevention is at the forefront of our policing efforts in the Lothians and Scottish Borders, and we firmly believe that if we make it harder for thieves to profit from crime, they are less likely to commit it in the first place."
Related Internet Links
The BBC is not responsible for the content of external sites.