Burgh Halls in Linlithgow to reopen its doors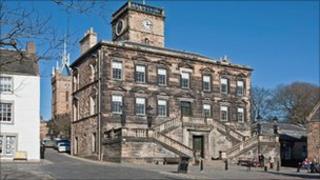 Historic halls in West Lothian are to reopen to the public following a £5.2m redevelopment.
The Burgh Halls in Linlithgow are to open their doors on Easter Friday.
The new facility was due to open in August 2010 but had to be postponed after the previous building contractor went into administration in June.
The most significant change is the opening up of the back of the old building linking it to St Michael's Church and Linlithgow Palace.
Jim Walker, West Lothian Council's executive councillor for culture and leisure, said: "The exciting Easter programme is an ideal way to introduce the building to local people and visitors to Linlithgow."