Stevenson and Jewel-and-Esk colleges in merger plan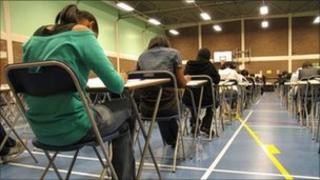 Scotland is to have a new super-college following the announced merger of Edinburgh's Stevenson and Jewel and Esk colleges.
The new organisation claims it would be Scotland's second biggest college in terms of turnover and would have about 20,000 students.
Officials said it would contribute more than £100m a year to Edinburgh's economy
The merger is subject to a consultation period which will begin in June.
In a joint statement, Brian Lister, Stevenson College's principal, and Mandy Exley, principal of Jewel and Esk, said: "The new college would be a real powerhouse for Edinburgh and deliver substantial benefits in terms of education, skills and economic development.
"The two colleges are strong and provide superb educational and training opportunities, together, they would be stronger and better."
Sue Bruce, chief executive of Edinburgh City Council, said: "The creation of a new college has the potential to deliver an outstanding educational opportunity that will develop the skills needed by the modern economy in a very effective way."