Appeal judges clear mother of smothering baby daughter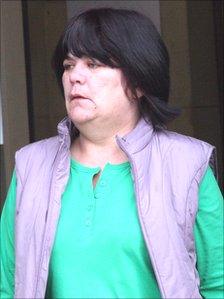 A mother jailed for smothering her infant daughter almost 30 years ago has been cleared following an appeal.
Jennifer Liehne, 47, from Edinburgh, was ruled to have suffered a miscarriage of justice by the Court of Criminal Appeal in Edinburgh.
They said the judge at her original trial failed to properly explain to the jury some of the complex medical and legal issues involved in the case.
Ms Liehne was accused of murder in 2006 but was convicted of culpable homicide.
A 10-year jail sentence imposed by trial judge Lord Hardie was later reduced to seven years on appeal.
She was released on bail in April 2010 after spending four years behind bars pending the outcome of the appeal.
Prosecutors have decided that Jennifer Liehne should not be re-tried.
The Scottish Criminal Cases Review Commission, which investigates possible miscarriages of justice, took up her case and asked the Court of Criminal Appeal in Edinburgh to look at whether the conviction should stand.
Ms Liehne's trial in 2006 heard how Jacqueline was seven months old when she died in December 1982.
The baby had been admitted to hospital a number of times during the preceding months because her mother found her "turning blue".
A post-mortem examination concluded that Jacqueline died as the result of a cot death, explained by pneumonia.
But later investigations, using more modern techniques, caused some medics to question the original findings.
They said that signs of bleeding in the baby's lungs might have been the result of interference with her breathing, either accidental or deliberate.
The decision to re-open the case was prompted by social workers in 2001 when Ms Liehne became pregnant again and two daughters had already been taken away from her and put into care.
Ms Liehne's defence team called other experts at her trial to back her claim that pneumonia was the cause of death.
The trial also heard how the young mother was being driven to the police station she challenged detectives: "If I am being accused of murder I want you to go to Saughton Cemetery, pick up Jacqueline's body from her grave to prove I murdered her."
She also gave them a detailed description of the fatal December morning.
"When I was feeding her it was like all the blood, it is the only way I can explain it, draining out of her body. It was like she just went grey from head to toe."
Ms Liehne returned to the Court of Criminal Appeal on Thursday to be told by Lord Hamilton her appeal had been successful.
Related Internet Links
The BBC is not responsible for the content of external sites.