Footballer Craig Thomson put on sex offenders register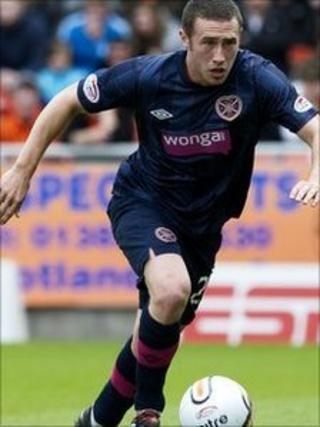 Hearts footballer Craig Thomson has been placed on the sex offenders register after pleading guilty to two charges of indecent behaviour.
The 20-year-old was also fined £4,000 for his lewd, libidinous and indecent behaviour towards two girls, aged 12 and 14, over the internet.
The player, who appeared before Edinburgh Sheriff Court, had a not guilty plea to a third charge accepted.
A statement from Hearts said the club was "aware of the verdict".
The Scottish Premier League club said it would go through the "necessary internal procedures relating to the case".
"No further comment will be made at this stage," the club said.
It is believed that a meeting will be held with the player next week once Hearts' senior management return from holiday.
Hearts' squad are due to report at Tynecastle on Wednesday at the start of pre-season training.