Businessman David Stewardson jailed for £1m fraud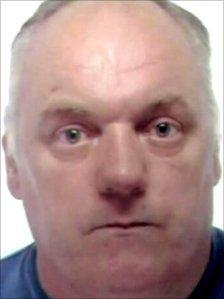 A Midlothian businessman who provided security for some of the UK's biggest music festivals has been jailed for three years and nine months for fraud.
David Stewardson, 56, from Mayfield, admitted carrying out VAT and income tax fraud worth more than £1m between 23 December 2004 and 6 July 2009.
He was also illegally claiming state benefits during the four-and-a-half years he was involved in the scam.
His firm, Westcoast, provided security at T in the Park and Glastonbury.
Stewardson was the operator of Westcoast Group Security which had a turnover sometimes in excess of £1m a year.
However, his lawyer claimed his client had been asked to front the company by a person who could not do so because they were bankrupt and that he would receive £150 a week for doing so.
Fiscal Depute Isabel Clark said the bank became concerned because of the high amounts being put through the account and because the money was always withdrawn in cash.
The matter came to light when Stewardson was unable to provide documentation to the authorities about National Insurance and VAT payments.
She added that Stewardson did not have any assets that could be found, but The Crown would move to forfeit any that were.
Stewardson's solicitor at the previous hearing, David Blair-Wilson, told Sheriff Frank Crowe: "He is not a criminal mastermind.
"He lives in a council house, has never been on holiday abroad and has a motability car.
"He is not a man with yachts, Bentley motor cars or thousands in the bank."
He added that the company had been owned previously by persons "known to the courts" and there had been prosecutions and shootings in Glasgow connected to it.
Stewardson, he said, had been told he would come to a similar fate if he did not comply.
When Stewardson appeared for sentencing he was represented by solicitor Massimo D'Alvito, who told Sheriff Crowe that his client had been under a lot of pressure at the time of the offence and was a first offender.
Sentencing Stewardson, Sheriff Crowe told him: "It is clear you were specially and cynically selected for this task by criminals who have defrauded the public of a seven figure sum in taxes.
"Your involvement was not a one-off incident or covering a short period of time.
"You operated this deception for over four and a half years and siphoned a substantial amount of money into the black economy with the consequence that a significant amount of money was lost to the public in tax revenue.
"I find it astonishing that the banks handling your accounts, namely the Bank of Scotland and Clydesdale Bank, did not bring to the attention of the authorities at a much earlier stage the unusual and deeply suspicious way in which you operated these accounts, withdrawing large sums of cash on a regular basis as soon as cheques had been cleared."
The sheriff added that he had declared forfeit £1,600 which was the only money recovered by the police when they searched his home and closed down the operation in July 2009.
Related Internet Links
The BBC is not responsible for the content of external sites.