Edinburgh council workers can pursue equal pay claims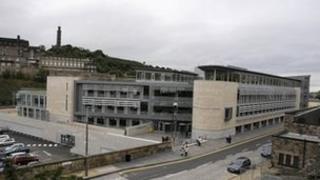 Women workers in Edinburgh have won the right to pursue equal pay claims against their local authority employer.
Care workers, clerical and classroom assistants had asked to be paid on a par with male refuse workers, gardeners and road workers.
Edinburgh City Council rejected the comparison because they were employed in different workplaces.
Judges at the Court of Session said the women should be allowed to take their cases to an employment tribunal.
Action 4 Equality (Scotland) and Fox Cross Solicitors, who represent 400 claimants, said the judgement would have implications for thousands of women workers.
Solicitor Carol Fox said she hoped the council would not appeal against the ruling at the UK Supreme Court.
She said: "If the employers' arguments succeed it could result in further inequality in pay, whereby male and female workers will be deliberately located at different establishments by the same employer in an attempt to escape equal pay liabilities."
Trade union Unison, which backed the women, welcomed the ruling.
A spokesman said: "It widens the range of arguments we can use as we work to break down the barriers preventing women gaining equal treatment in the workplace."
Alastair Maclean, director of corporate governance at Edinburgh City Council, said: "We are aware of the implications of the judgement and are currently considering the council's options.
"As part of the continuing tribunal process, further assessments have still to be undertaken and this could result in a judgement in our favour regardless of whether or not we decide to appeal this particular point.
"The council implemented "Single Status" on 4 October 2010, bringing to an end the historical pay inequalities which created these claims."