Portrait Gallery to open after £17.5m revamp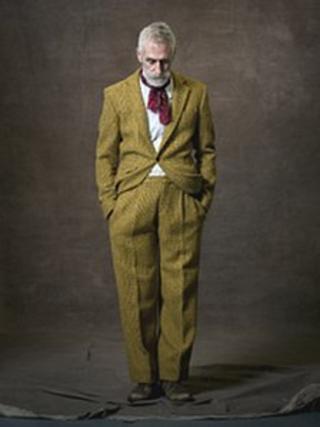 The Scottish National Portrait Gallery is to reopen on Thursday following a £17.6m restoration project.
Following the first major refurbishment in the gallery's 120-year history, previously inaccessible parts of the building have been opened up.
Public space in the gallery has also been increased by more than 60%.
The building on Edinburgh's Queen Street has undergone two years of work. It was the world's first purpose-built portrait gallery which opened in 1889.
Entry will be free.
The gallery is home to 300 paintings and sculptures, 25,000 prints and drawings and 38,000 photographs of some of Scotland most famous people.
More than 600 exhibits are new to the portrait gallery, with 211 having never been shown in public before.
Portraits on display include Mary Queen of Scots, Sean Connery, Bonnie Prince Charlie and Dr Who star Karen Gillan.
For the first time, there will be a space dedicated to showing photographs, and photos will also be integrated throughout the rest of the displays.
John Leighton, director-general of the National Galleries of Scotland, said: "The new Scottish National Portrait Gallery will be a superb setting to showcase rich traditions of Scottish art and photography.
"It is also a forum where issues of history and identity come to life through art, perhaps, above all, it is a place where individual and collective stories and memories come together to create a fascinating and imaginative portrait of a nation."
James Holloway, director of the Scottish National Portrait Gallery, said: "Scotland's national portraits at last have a home worthy of them.
"Our great iconic building now looks tremendous and is the perfect showcase for our rich and unique collection."
First Minister Alex Salmond said: "The Scottish National Portrait Gallery celebrates well-known Scots from throughout the ages; whether they are some of our greatest thinkers or our modern actors and actresses.
"All aspects of Scottish life and achievement are encapsulated in the many artworks which will now be displayed to their utmost as part of this ambitious £17.6m restoration project.
"The improvements to the magnificent building will allow visitors to experience much of what architect Sir Robert Rowand Anderson envisaged in his original design as it continues to showcase Scotland's greatest asset - its people."