Teenager injured in unprovoked attack in Edinburgh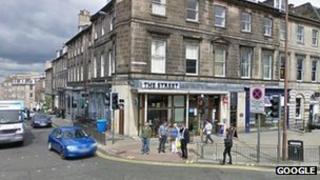 A teenager is recovering from a fractured cheekbone following an unprovoked attack in Edinburgh.
The 19-year-old man was at the corner of Picardy Place and Broughton Street when three men approached him just after midnight.
They shouted as they walked by, then one of the men punched the victim a number of times before running off.
The man was taken to Edinburgh Royal Infirmary for treatment to his cheekbone.
The three men were described as being white, about 19-years-old, and one of them had blonde hair.
A Lothian and Borders Police spokesman said: "This man has been left seriously injured as a result of an entirely unprovoked attack.
"We are keen to hear from anyone who may have been in the area late on Wednesday night and who may have seen what happened to contact us."