Portrait Gallery director James Holloway to retire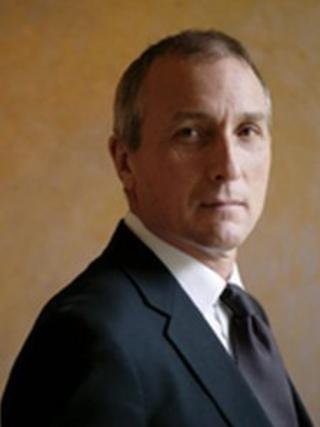 The director of the newly-restored Scottish National Portrait Gallery is to retire from the role at the end of the month.
James Holloway oversaw the two-year project to refurbish and revitalise the building on Edinburgh's Queen Street.
He joined the Portrait Gallery in the 1980s as a deputy keeper and took over the running of it in 1997.
The National Galleries of Scotland described him as a "charismatic leader" and said he would be greatly missed.
The Scottish National Portrait Gallery reopened in December following a £17.6m restoration project.
Previously inaccessible parts of the building were opened and more than 600 new exhibits were put on display.
Since then more than 80,000 people have visited the gallery.
John Leighton, director-general of the National Galleries of Scotland (NGS), said: "James has enjoyed an extraordinarily successful career at the galleries as an author, curator, exhibition organiser and manager.
"And of course James ends his time at the galleries on the highest possible note, shortly after the extremely successful reopening of the Portrait Gallery, a project which owes so much to his vision, leadership and passion.
"It has long been an open and rather badly kept secret that James intended to retire after the reopening of the new Portrait Gallery but it is still hard to imagine the gallery without him."
Ben Thomson, chairman of NGS, added: "It is very fitting that the Scottish National Portrait Gallery, full of the pictures of so many interesting people both past and present, should have been run by such a charismatic director as James.
"He leaves a legacy of a vibrant and successfully renovated gallery that seeks to set the current search for Scotland's identity into Scotland's rich heritage. He will be missed both by the staff and the many visitors who knew him."
NGS has appointed Nicola Kalinsky, the current chief curator and deputy director at the portrait gallery, to be the interim director while the search for a permanent successor to Mr Holloway is carried out.