Death row Scot Kenny Richey back in Ohio court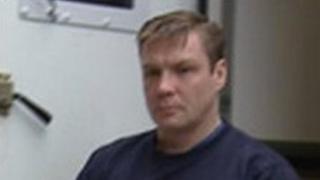 Kenny Richey has appeared in court in Ohio on charges of threatening a judge.
The 47-year-old Scot spent two decades on death row in the USA after he was convicted of starting a fire which killed a two-year-old girl.
He was released under a plea bargain deal after a US federal court overturned his sentence.
Appearing in court on Wednesday, Richey denied charges that he threatened the judge who prosecuted the original case, in a telephone message.
He was ordered to be held without bond and will face trial in May.
Richey had been living in Mississippi and was arrested there last week.