Edinburgh City Council to spend £2m budget surplus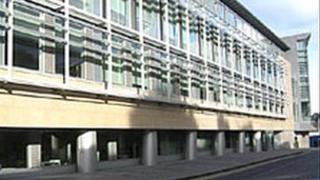 Edinburgh City Council is to spend £2m on community projects after identifying a surplus in its budget.
The money will be used in areas such as road repairs, promotion of the city's west end and helping disadvantaged children and elderly people.
Council leader Jenny Dawe said the money had been found through prudent department spending.
Mrs Dawe said they identified priorities for investment after consulting local people.
Mrs Dawe said: "Prudent financial management is allowing us to make this major investment in many areas which will make a real difference to people's lives.
"This is also being done at a time when organisations all over the country are facing extremely challenging financial decisions resulting in a lot of cuts.
"We talked to people and groups across the city to find out their priorities - where they want to see the council spending money in the future.
"This feedback has meant that we can now invest in areas that matter to people, on things that improve the city and generally improve quality of life."
Robert Aldridge, Edinburgh City Council's environment leader, said: "This administration has turned around the decline in the condition of Edinburgh's roads.
"In 2005/6 over half of the city's roads were in need of repair, that figure is now below one third.
"The additional £500,000 in the current financial year for permanent potholes repairs will be spread fairly across Edinburgh.
"This will deliver approximately 8,000 additional permanent pothole repairs over the next two months."