Ten taken to hospital after fires in Bathgate and Edinburgh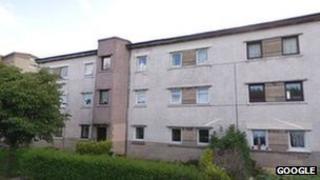 Four children and four adults went to hospital following two separate fires in West Lothian and Edinburgh.
Firefighters attended a blaze on the ground floor of a block villa in Stuart Terrace, Bathgate, at 22:40 on Friday.
A one-year-old girl and a three-year-old boy were among those treated for smoke inhalation.
Six hours later, fire crews were called to West Pilton Grove in Edinburgh, where nine people were rescued from a three-storey tenement.
Some residents were rescued by ladder from the first floor, while others were led to safety.
Two children were taken to the Royal Hospital for Sick Children accompanied by two adults, and three adults were taken to Edinburgh Royal Infirmary.
The fire was found to have started in rubbish in the stairwell.
At the Bathgate flats, all the residents had got out of the building before fire crews arrived.