Climber stuck on Arthur's Seat in Edinburgh rescued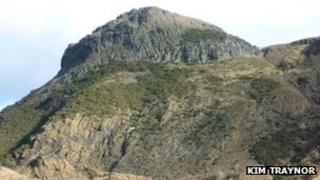 A man has been rescued after getting stuck on rocks on Arthur's Seat in Edinburgh.
Lothian and Borders Fire and Rescue Service said the 65-year-old became "rock-fast" 100m from the ground while climbing at about 08:03.
Rope rescue teams positioned themselves 100m above him and managed to lower him to safety. The operation took almost an hour and a half.
He was checked at the scene by paramedics but was uninjured.