Cars seen near 'terrifying' robbery at Edinburgh home sought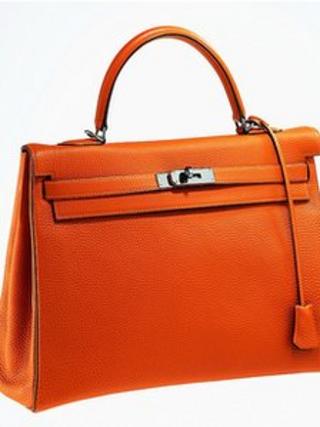 Detectives hunting armed robbers who tied up a couple during a £20,000 raid on their Edinburgh home are trying to trace two cars seen in the area.
Designers handbags and jewellery worth £15,000 and £5,000 cash were taken during the Barnton Avenue West robbery.
Three men threatened the 58-year-old homeowner and his 48-year-old wife with a knife and tied them up as they ransacked the property last month.
The couple were not seriously injured by the incident on 9 March.
Lothian and Borders Police warned traders to beware that people may be trying to sell on the stolen items which include a Hermes Birkin bag and a Hermes Kelly bag.
The force said they are keen to trace two cars seen together in Barnton Avenue West on the day of the robbery.
One is a dark-coloured saloon, the other is a silver people carrier with blacked-out windows.
Det Insp Gordon McCreadie, of Lothian and Borders Police, said: "In the past four weeks there has been extensive work done in terms of CCTV viewing and house-to-house inquiries and, as a result, we are now keen to trace the drivers of the two vehicles that were seen in the area on the day of the robbery.
"The dark-coloured saloon and silver-coloured people carrier with blacked-out windows seem to have been travelling together, so may have caught the attention of passers-by.
"We also now have a detailed list of the property that was stolen and as such we are asking people, in particular traders, to take a look at the images of some of these items and consider whether someone has tried to sell this on to you recently."
A Chinese gold pendant was also among the items stolen.
The three men were all wearing dark clothing. Two of them are around 6ft and spoke with foreign accents, while the other has a Scottish accent. One of the men was wearing white trainers.