Albanian man caught with over £175,000 worth of cocaine and cash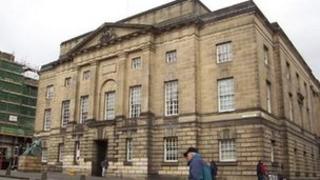 An Albanian man has admitted to being involved in the supply of illegal drugs after police seized cocaine worth £120,000
Admerin Beu, 41, pled guilty to the offence at Edinburgh High Court
Beu, who had been under police surveillance, was stopped in Edinburgh in November last year carrying £55,000 in cash.
Police then searched his flat and discovered the drugs and related items.
After stopping Beu in a vehicle in which he was a passenger, police found more £700 in cash on his person as well as £2000 in the back seat, along with £38,000 in an airbag compartment and £15,000 in suitcases.
On the same day, police searched the flat he rented and found almost a quarter kilo of high purity cocaine.
Safe house
They also found 20 kilos of an adulterant used to cut heroin and traces of that drug on an electric grinder and parts of an industrial press.
The prosecutor told the court that Beu was providing a safe house for the drugs and related items.
Advocate depute Stephen O'Rourke said the Crown accepted that Beu was acting as a courier for the cash which he was aware came from organised crime, but the money was not his.
Beu admitted being concerned in the supply of Class A drugs, possessing false documents and transferring criminal property.
Sentence was deferred on him until next month and he was remanded in custody.
The Crown has begun moves to seize any profits of crime from him.