Man accused of trying to murder and rape pregnant women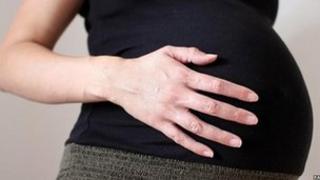 A man has gone on trial accused of trying to murder three pregnant women and raping two of them in Edinburgh and Fife.
James Paterson, 23, is accused of a string of assaults against the women, who were all pregnant, between 1 January 2006 and December 2010.
He lodged defence documents at the High Court in Aberdeen claiming he was defending himself against the women.
The trial, before Lord Bannatyne, continues.
Mr Paterson's first alleged victim broke down in tears as she told the court how he tried to set her on fire with a deodorant can, stabbed her in the hand with a pen knife and turned her into a "nervous wreck".
Squeezed neck
The woman, 22, said she had to be taken to hospital after he stabbed her on Boxing Day but lied to doctors about how she got her injury.
Mr Paterson is accused of attacking and stabbing the first woman, who cannot be named for legal reasons, and raping her three times at addresses in Lochgelly, Fife, and Edinburgh.
Between 1 January 2006 and 19 May 2008 he is alleged to have assaulted her and squeezed her neck until she lost consciousness.
He is also accused of pursuing her with a flaming aerosol and detaining her in a car before chasing her in the vehicle and running over her foot.
It is claimed he grabbed her by the throat while she was pregnant and held her against a wall while threatening to assault her in order to kill her unborn child.
Restrict breathing
He was alleged to have struck her on the body with a knife on Boxing Day in 2006.
Mr Paterson was further alleged to have repeatedly hit her on the body with a baseball bat and dragged her upstairs by her hair.
He was also said to have chased her with a knife before locking her out of a flat in Edinburgh.
He is further charged with raping the woman on three occasions, once wrapping an electrical flex around her neck to restrict her breathing.
Between 1 January 2008 and 25 December 2010 he is alleged to have attacked and twice raped another woman in Kirkcaldy and Lochgelly, Fife.
He was alleged to have squeezed her throat until she lost consciousness and kicked her stomach and struck her head against a door while she was pregnant.
In other alleged attacks he was said to have bit her on the body and caused her to black out on three more occasions by compressing her throat.
Two babies
Mr Paterson is alleged to have attacked another woman between 1 June 2009 and 12 July 2010, again causing her to lose consciousness by squeezing her neck.
He is further accused of forcing her into a car, punching her on the head, repeatedly stamping on her stomach and head butting her while she was pregnant, in Kirkcaldy.
He is said to have tried to murder all three women, endangered their lives and left them severely injured and permanently disfigured.
He is further accused of attacking two babies, sending threatening text messages to one of the women and failing to appear in court.
Mr Paterson has lodged guilty pleas to a breach of the peace in relation to his third alleged victim, sending her threatening text messages and failing to appear in court.
But his guilty pleas, which were lodged in front of the jury, were rejected by the Crown.