Revamped Assembly Rooms to open with ceilidh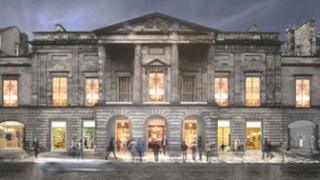 The first public event at the newly refurbished Assembly Rooms in Edinburgh is to be held in July, it has been announced.
The venue will open on Saturday 21 July with a ceilidh.
The reopening follows an 18-month, £9.3m refurbishment project.
WWE Hardcore wrestler Mick Foley and veteran Labour politician Tony Benn are among the acts who will perform at the venue during this year's Edinburgh Festival Fringe in August.