Stevenson College revamp gets go-ahead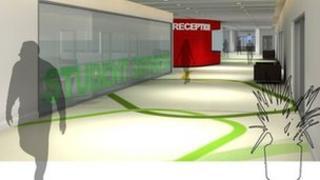 Plans for a £5m revamp of an Edinburgh college have been given the go-ahead.
Stevenson College Edinburgh is to get new entrances, 300 new student learning and social spaces, a redeveloped library and larger catering facilities.
The Sighthill campus is also to get a new reception with new coffee stations and seating areas.
Work is due to start during summer 2012, with the development programme due to be completed by the start of the 2013/2014 academic year.
John Martin, the college's learning and teaching student president, said: "This is really exciting news and is going to benefit future students immensely.
"Students have campaigned for more study and social space for many years and they are delighted to have finally won what looks like a fantastic, bright and energising space where they will be able to study, socialise or relax when not in classes."