Pupils in cyber bullying event in Edinburgh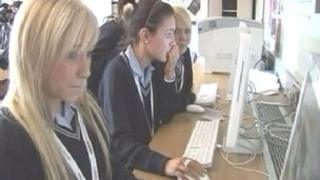 A special event is being held in Edinburgh in an attempt to tackle cyber bullying among schoolchildren.
Pupils in primary six and seven from Edinburgh primary schools are taking part in the crackdown day at Leith police station on Friday.
They will have a presentation on the Online Bullying - Don't Play The Game initiative and be told how bullying online can affect the victim's life.
Pupils will then make mini-drama shows about the topic.
Raise awareness
Justice Secretary and Edinburgh East MSP Kenny MacAskill will also attend the event.
Sgt Colin Johnston of Lothian and Borders Police said: "Our initiative has already proved extremely successful and the children who attended took many important lessons away from the presentation and the discussions.
"However, we cannot become complacent in our efforts to raise awareness with youths as to what constitutes inappropriate use of the internet and other technologies.
"I am confident that the input Mr MacAskill will provide will help strengthen our message that cyber bullying is not acceptable and that help is at hand."
Mr MacAskill added: "I welcome this initiative by Lothian and Borders Police. We all have a part to play in keeping children safe and this is a perfect example of the good work being done locally to tackle cyberbullying.
"We want children to use the internet safely, and to strike a balance between learning and knowing what is not acceptable whilst online."