Edinburgh Legionnaires' outbreak: Two more cases confirmed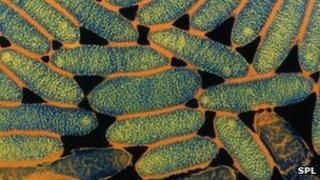 Two more people have been confirmed as suffering from Legionnaires' disease in cases connected to the Edinburgh outbreak.
Government figures released on Monday afternoon showed the total of confirmed cases standing at 44.
A further 47 people are suspected of having the disease.
The official update showed that seven patients remain in intensive care, with a further 18 in general wards in hospital.
Health Secretary Nicola Sturgeon said: "I am pleased to see that the number being treated in intensive care has not increased.
"However, these people remain critically ill and NHS Lothian are continuing to provide expert, round the clock care."