Chariots of Fire remastered version given premiere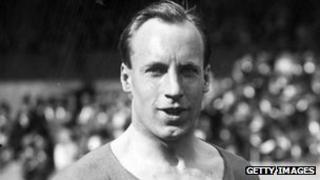 A digitally remastered version of the Oscar-winning film Chariots of Fire is to premiere in Edinburgh and London.
The film, which was inspired by the Scottish athlete Eric Liddell, won four academy awards when it was first released in 1981.
Its opening scene of runners on a beach and the theme music by Vangelis have become synonymous with the Olympics.
The new version, featuring sharper sound and pictures, has been released ahead of the London games.
The film's producer, Lord Puttnam, will be in Edinburgh for Tuesday night's premiere. Two of Eric Liddell's nieces are also expected to attend.
Liddell, who famously refused to run on a Sunday, switched from the 100m to the 400m and against all odds and expectations won Olympic Gold in 1924.
A stage adaptation of Chariots has just opened in London's West End, with a young Scottish actor playing Liddell.