NHS Lothian waiting list figures 'have risen'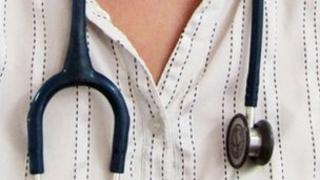 Waiting list figures have risen in the NHS Lothian region, officials admitted.
The number of people on waiting on a list for a clinic appointment for more than 12 weeks increased at the end of last month to 5,177.
The news comes after concerns were raised last year about NHS Lothian's manipulation of waiting times in order to meet targets.
It emerged in October that patients were referred to Northumberland for treatment.
When they declined to go, they were marked as "unavailable for social reasons" and not included among patients on a list which had the target time of 18 weeks for treatment.
This prompted an independent investigation which found bullying was common at certain levels within NHS Lothian.
'Increasing pressure'
A report, being discussed at a meeting of the health board on Wednesday, also revealed that "management information suggests that outpatient waits will be under increasing pressure over the coming months".
According to the report, urology and general surgery are under particular pressure, as "these are the specialities that had built up the largest backlog of patients waiting long times for both outpatients and inpatients/daycases".
But it said the health board is currently engaged in "the largest recovery operation against waiting times ever undertaken by a Scottish NHS board", with £5m spent in months trying to tackle the problem.
While the report highlights the "complexity and sheer scale of the recovery programme" it adds that it is "clear that the staff in Lothian are progressively meeting the challenge".
To help reduce outpatient waiting lists, NHS Lothian is considering using a "see and treat" system where patients are identified prior to being seen in a clinic by the local surgeon.
Preparations are also being made for the "overwhelming majority" of patients waiting longer than standard for a clinic appointment in some specialities to be seen by external providers.
The report states this would be a "significant exercise" with potentially more than 3,000 people seen in these clinics.
But it adds: "If this outpatient development progresses as anticipated, waits in the outpatient setting will significantly diminish during the autumn."