New NHS Lothian chief executive appointed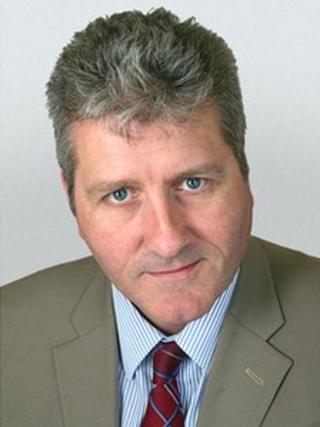 A health authority criticised for bad management and bullying has appointed a new chief executive.
Tim Davison, who took up the NHS Lothian chief executive job on an interim basis in May, replaces Prof James Barbour, who retired at the end of April.
The health board said Mr Davison had taken a "firm grasp" during his time as its acting boss.
NHS Lothian's practices were criticised in an independent review.
The investigation, ordered by Health Secretary Nicola Sturgeon, said the health authority had an "inappropriate management culture" which originated from the top level.
Its report, published in May, found bullying was "common" at certain levels within the organisation.
The study was undertaken after concerns about NHS Lothian's culture were raised during a probe into the manipulation of waiting times.
Mr Davison, who has previously served as chief executive at several health authorities, said: "I have worked hard over the past three months to help set NHS Lothian on the road to recovery and I am delighted to be given the chance to see that through to a successful conclusion over the years ahead."
NHS Lothian chairman Charles Winstanley said of Mr Davison: "He has made an immediate and major impact in his short time here and has a firm grasp of the current issues affecting NHS Lothian.
"This is one of the biggest jobs in the NHS in Scotland and Tim has a lot of hard work ahead of him, but I am confident he is the right person to help take NHS Lothian forward."
Concerns were raised last year about NHS Lothian's manipulation of waiting times in order to meet targets, after it emerged in October that patients were referred to Northumberland for treatment.
When they declined to go, they were marked as "unavailable for social reasons", and not included among patients on a list which had the target time of 18 weeks for treatment.
Prof Barbour, who had worked in the NHS for 35 years, became NHS Lothian chief executive in 2001.