Warrant issued over murder bid in Edinburgh pub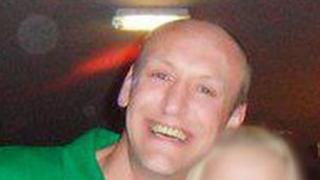 Police have issued a petition warrant for the arrest of a 24-year-old man in connection with an attempted murder in an Edinburgh pub.
Bryan McCabe, 41, was watching a darts match in Jo's Bar on Leith Walk when he was assaulted by a man on Monday just before 21:30.
Drinkers in the pub called the emergency services and Mr McCabe was taken to Edinburgh Royal Infirmary.
He was later transferred to St John's Hospital in Livingston.